Nylon Ring Glide with Acetyl Hook - NRS9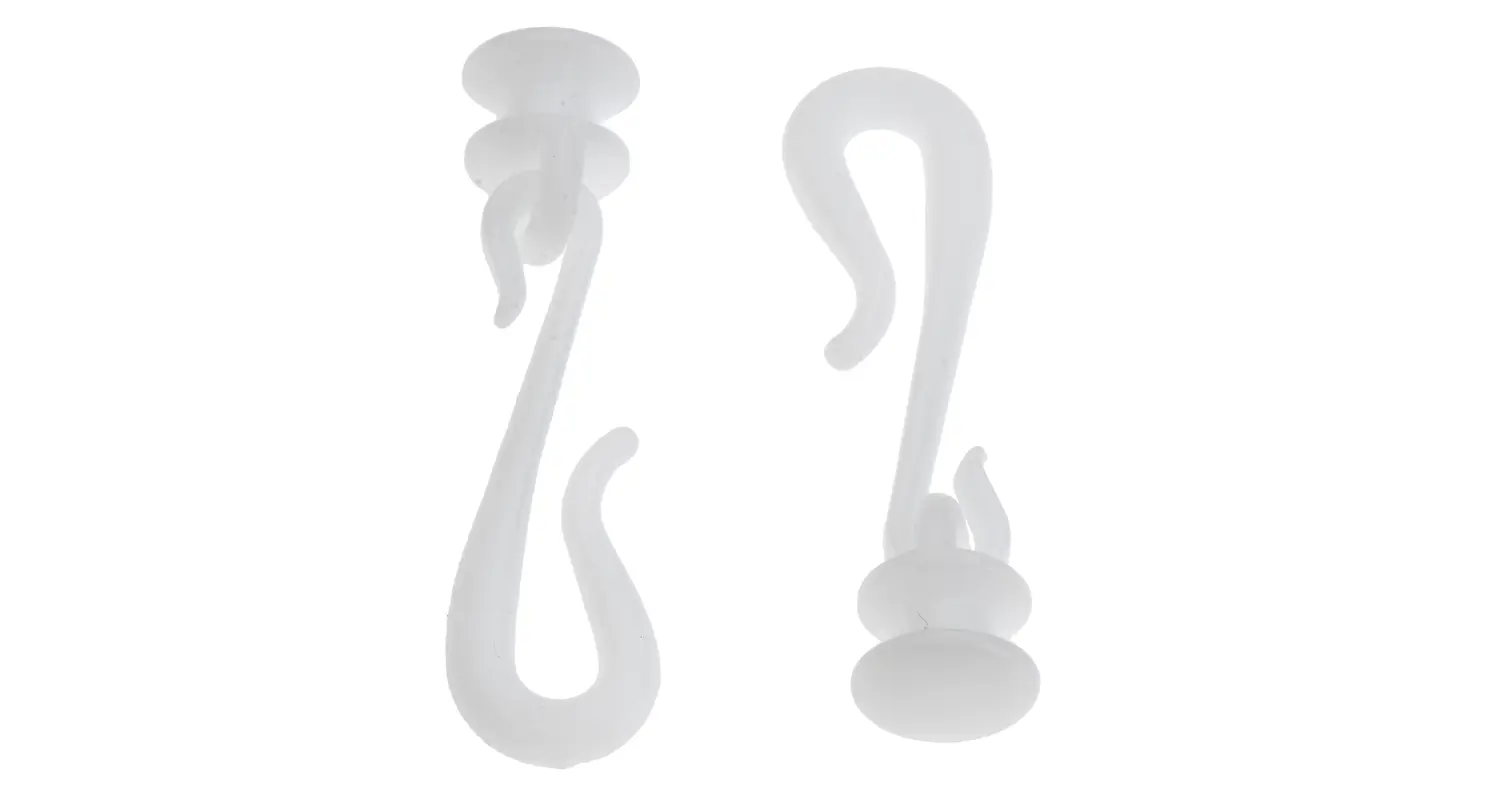 The NRS9 is a white, nylon ring glide with an acetyl hook that is best for use with button holes and commercial wet rooms.
If you are outfitting a curtain in low-humidity conditions, such as a residential setting, or have metal eyelets on your curtain, you may wish to consider NRS 1 - Nylon Ring Glide with Stainless Steel Hooks. 
If your location or curtains want for longer hooks, check out the NRS1-Long hooks as an option.
These acetyl hooks are better in a commercial setting where they are easy to replace often & dispose of when broken.
Compatible with Mactrac shower tracks, Project tracks & the healthcare tracks: Mactrac Pro & Pro Plus tracks.
Height from glide's connection point to the bottom of the hook is approximately 3cm.
This component is a replacement part for
This item is an upgrade for