Mactrac IV Track
Intravenous equipment glides smoothly along Mactrac IV tracks in any direction, providing maximum convenience and patient care. Cutting-edge design means these tracks are easy to move and won't jam.
Image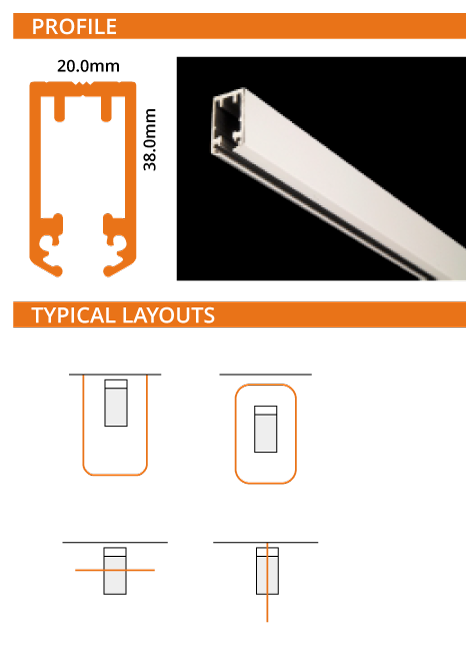 Mactrac IV Track
The Mactrac IV track system is made from 1.8mm thick premium quality extruded aluminium and uses a hard wearing nylon slider fitted with a swivelling and pivoting stainless steel hook.
The slider is designed to move effortlessly along the track and around bends to any position. The stainless steel hook is formed to hold the Mactrac series 3000 or 3001 adjustable IV bottle holders or the Mactrac IV extension hook.
The track is normally ceiling fixed, making it unobtrusive and can be supplied straight, or curved (up to 400mm radius) to suit special requirements. Finished in satin silver anodised or white powder coated.
The IV hook and slider has been specially designed to pivot. This ensures smooth travel when pulled from any direction.
The Mactrac IV track system shares the same external dimensions as Mactrac Pro Plus heavy duty and Mactrac Ezi-Slide moveable track extrusions so the system is visually integrated.
If you have any queries, or there's something you need clarification on, please contact us.